Environmentally friendly funeral
It is becoming more and more popular for people to arrange a funeral that includes an aspect of environmentalism.
If you think your loved one might have wanted to take their natural surroundings into consideration, we can help you arrange an environmentally friendly funeral that offers increased sustainability for valuable woodland.
---
Willow Coffins
For a beautiful handmade coffin that encompasses a number of environmental benefits, you might choose a handmade willow coffin.
These are crafted to be stunning and strong, using traditional weaving techniques (and therefore no energy consumption in manufacturing).
When buried, willow coffins will decompose more quickly than traditional coffins and also consume less energy in the cremation process.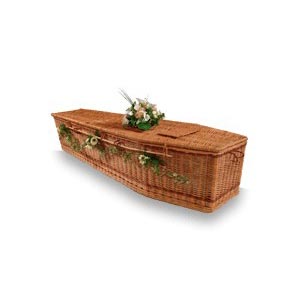 ---
The Bamboo Coffin
Another beautiful type of casket created using age-old weaving and woodworking techniques. This beautiful coffin is completely biodegradable and uses a specific type of bamboo grown specially for this purpose.
The bamboo plants are grown in areas licensed by the Chinese government and the coffins are crafted in a responsibly managed facility.